REDCODE RAW INTRODUCTION
REDCODE RAW is an innovative compressed RAW format that allows for ultimate creative flexibility with minimal data footprint. R3D's are always smaller than their ProRes, DPX, or OpenEXR counterparts. However, with such flexibility can come perceived complexity, so it is recommended to follow these best practices if unfamiliar with RAW workflows.
CAMERA RAW SETTINGS
Working with the RAW footage in a logarithmic gamma space is where most filmmakers are comfortable and is the ideal place to start. Configure the Camera RAW RED RAW Profile settings as shown for the simplest working space while maintaining flexibility. All R3D's now added to this project will open accordingly. Consider updating the User Default Config to apply these changes automatically to all future projects as well. If needed, lower the Decode Quality until the desired playback performance is achieved, but assure that Force Debayer to Highest Quality is checked during export.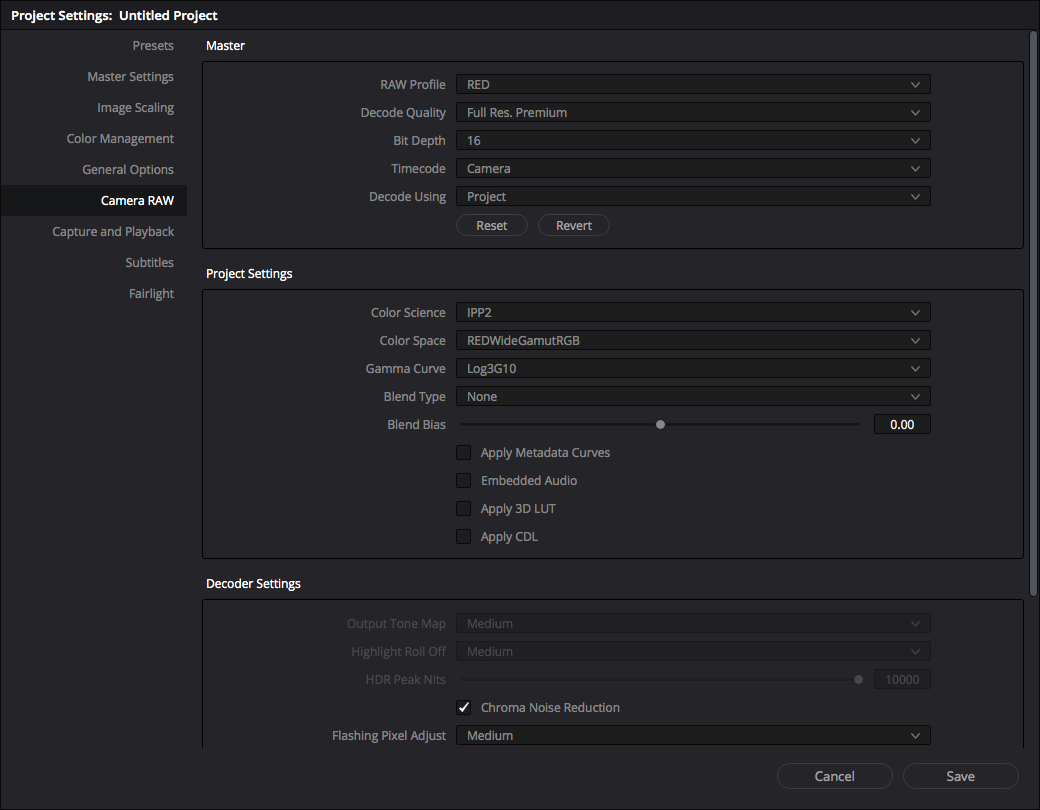 COLOR MANAGEMENT
To begin color correction and grading, an output transform is used to bring the footage into the destination space. This can be done in multiple ways with varying complexity based on the project. Below are two simple recommended methods.
STANDARD 3D LUT
Generate a 3D LUT using the IPP2 LUT Generator found under the File menu in REDCINE-X PRO.
For standard dynamic range delivery, use a LUT as configured below.
Load the LUT into DaVinci Resolve and place it as the last node in the clip or timeline node tree.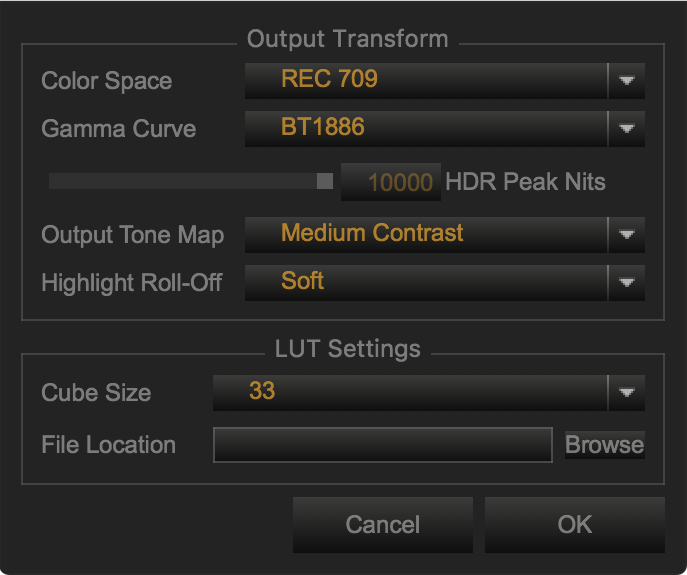 DAVINCI COLOR MANAGED PROJECT
Configure Project Settings > Color Management as shown below. All adjustments made in the clips' node trees in this mode will be manipulating the full log image behind the final output transform.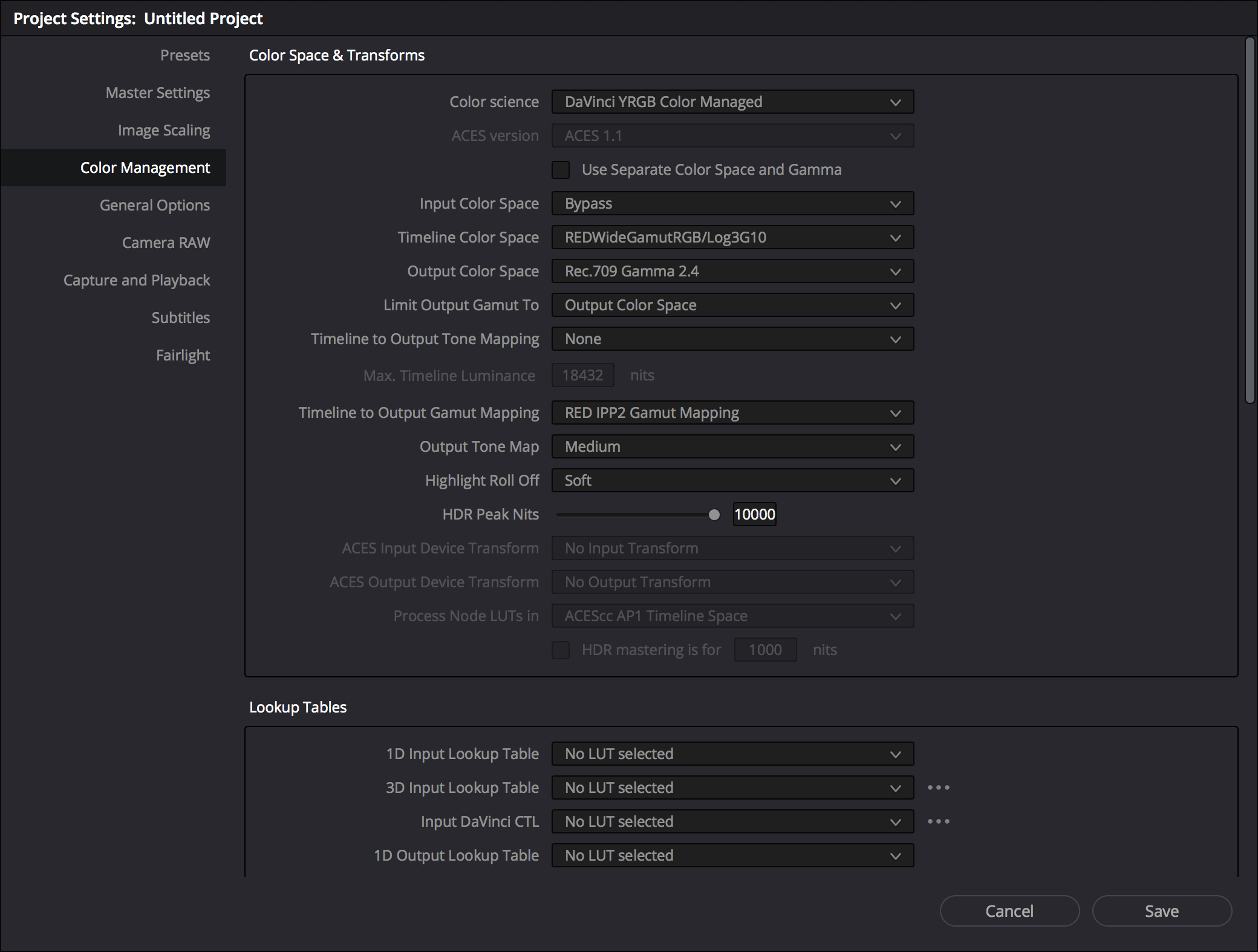 * Blackmagic Design's DaVinci Resolve 16.2 or later required for all features shown