KOMODO offers a browser based, remote control user interface. We recommend connecting to an infrastructure network for the best results. For more information on setting up an infrastructure connection, see the KOMODO Operation Guide.
Once you've connected the camera and your device to the infrastructure network, open up a compatible browser and locate your camera's IP address under MENU > COMMUNICATION > WI-FI > INFRASTRUCTURE.
Please note that the IP address under MENU > COMMUNICATION > SERIAL will not work.
Input your camera's IP address into the browser to bring up the user interface pictured below. Use the buttons at the top left to quickly navigate between the home screen, image controls, lens controls, and camera menus.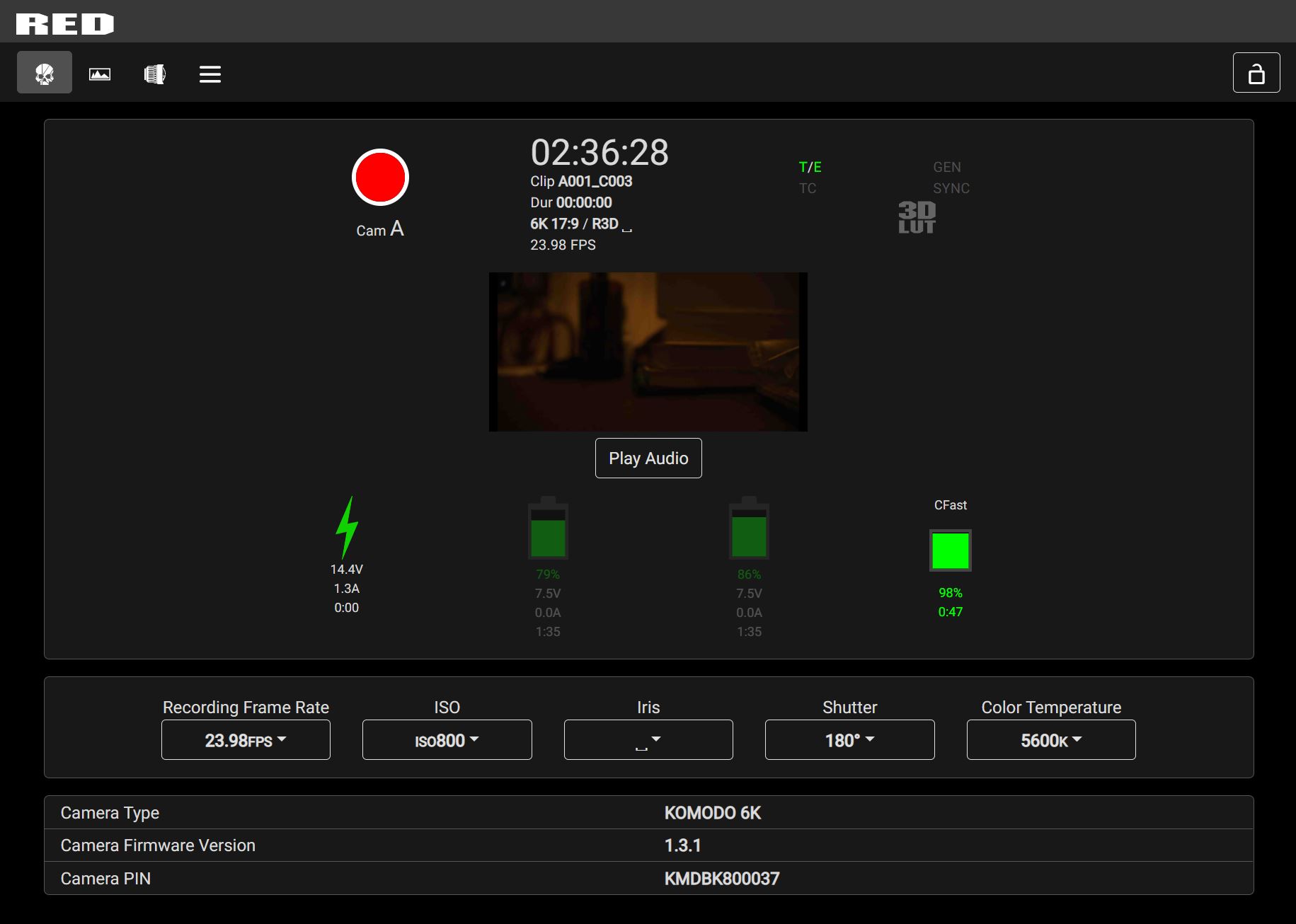 You can add ":9090" to the end of the URL in your browser to bring up an image-only feed for remote viewing. Please note that you'll need to enable live streaming under MENU > MONITORING > LIVE STREAM to allow for streaming.