The camera offers a wireless (802.11g) connection that provides communication support for third-party applications. As with all wireless devices, the communication range varies with the environment and any radio frequency (RF) interference that may be present. You can select a wireless frequency of 2.4 GHz or 5 GHz. For optimal performance, do not obstruct the antenna with any accessory, mounting plate, or mounting rail.
The camera uses Ad-Hoc mode to set up the camera as a WiFi hot spot.
The camera uses Infrastructure mode to connect to existing WiFi infrastructure.
Connecting Wirelessly to a Device
This camera uses the WPA2 WiFi protocol.
1. Navigate to the Wi-Fi menu MENU > COMMUNICATION > WIFI.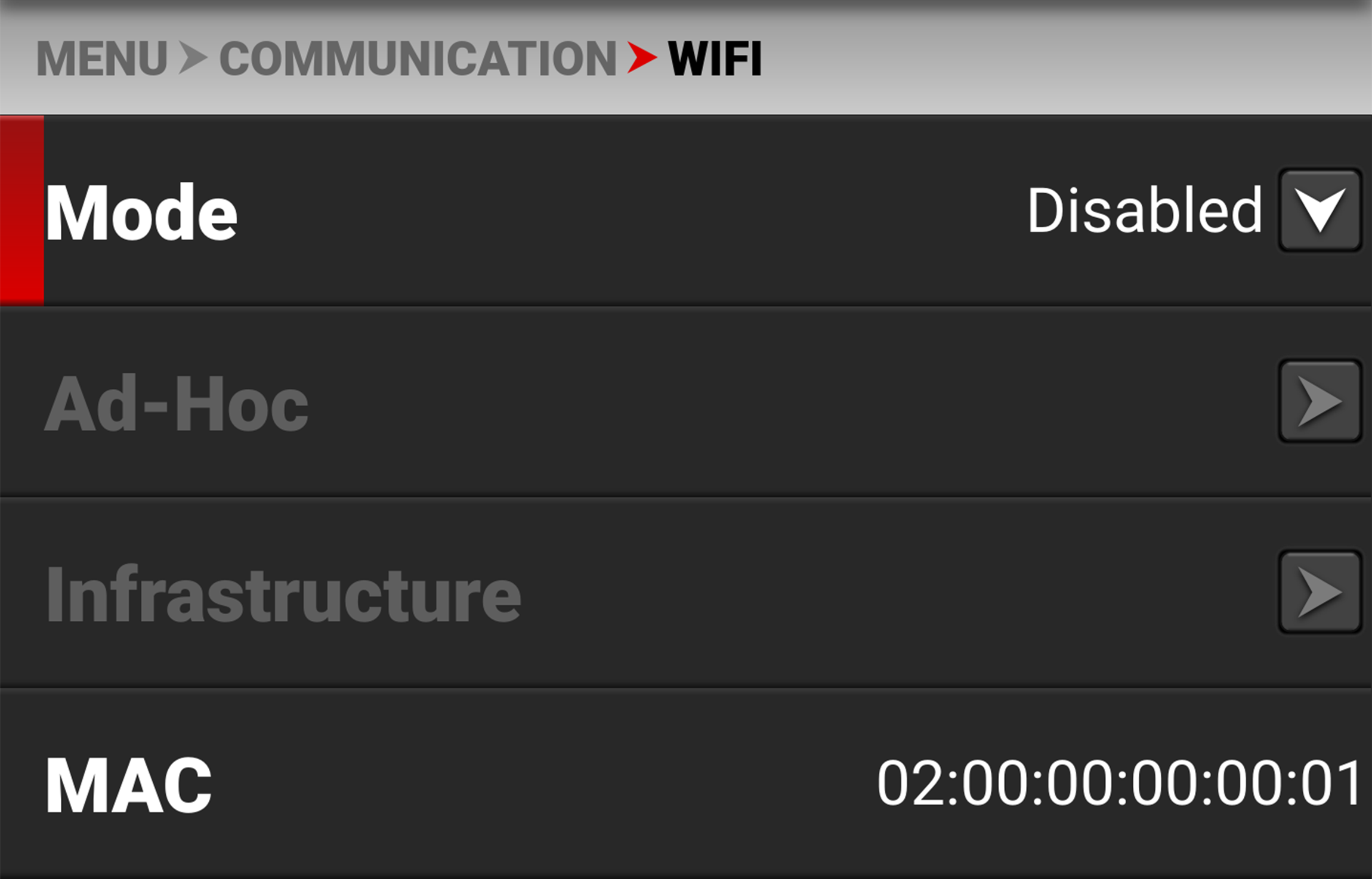 2. From the Mode option, select Infrastructure.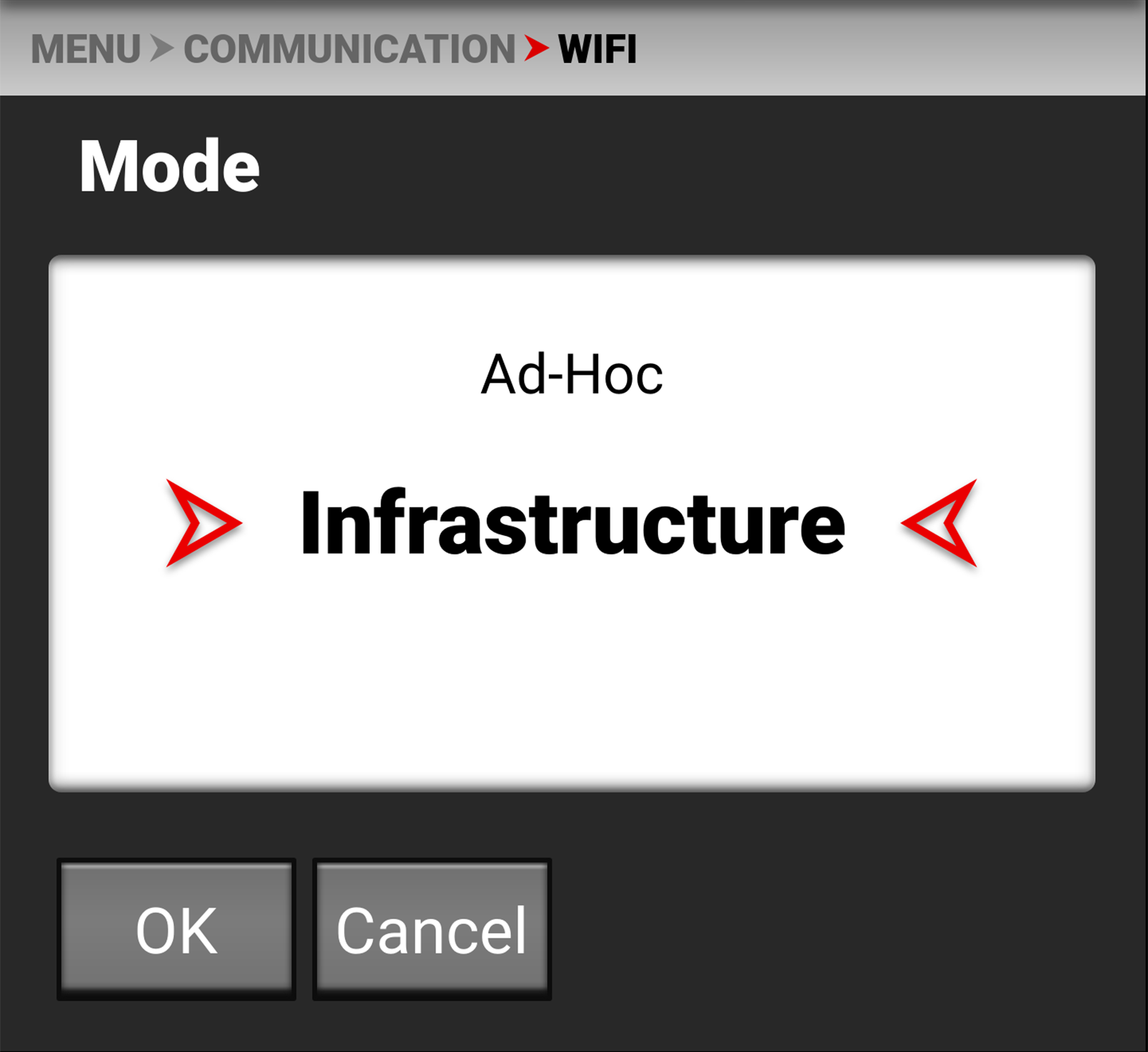 3. From the Infrastructure option, enter the SSID.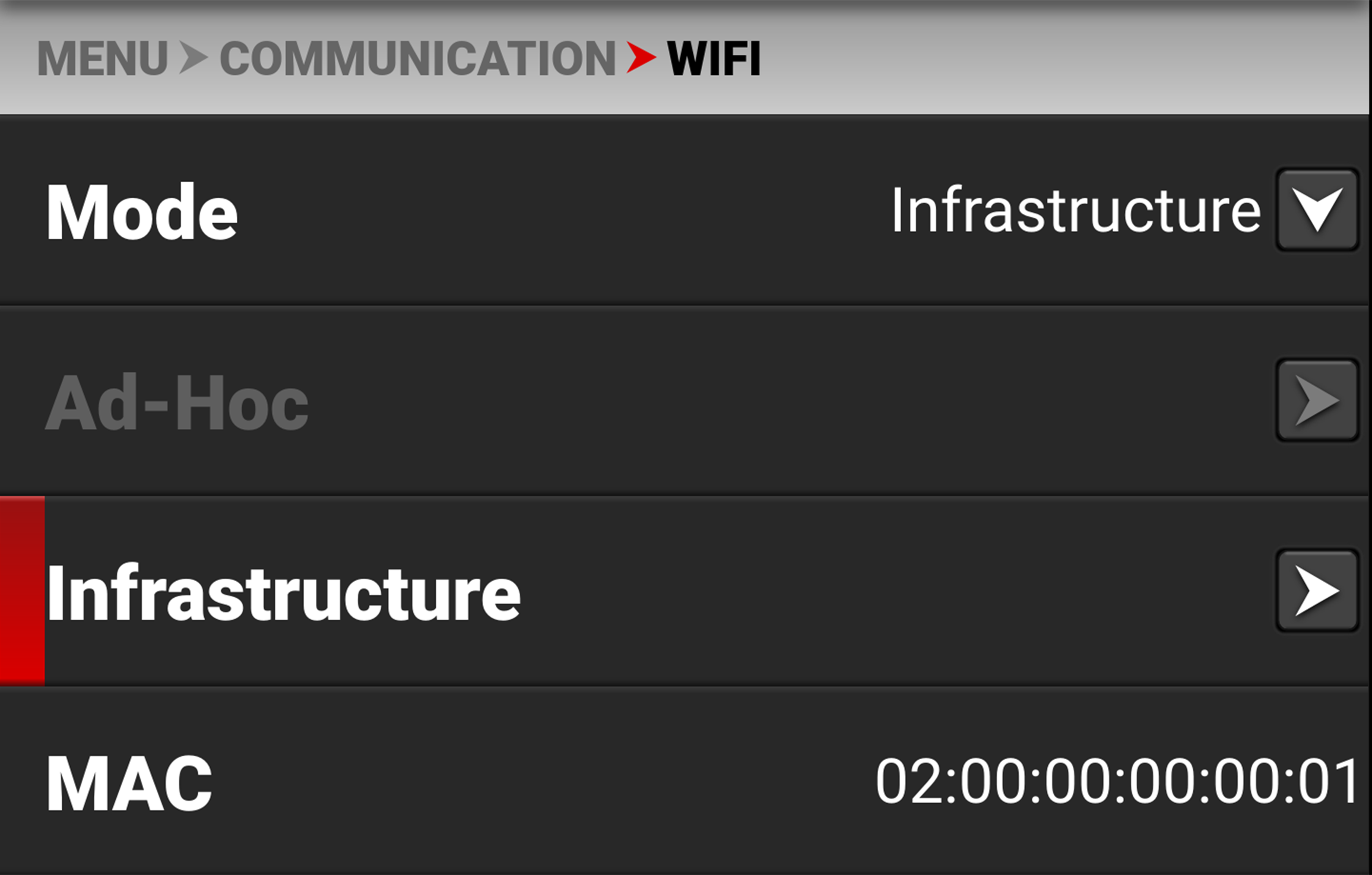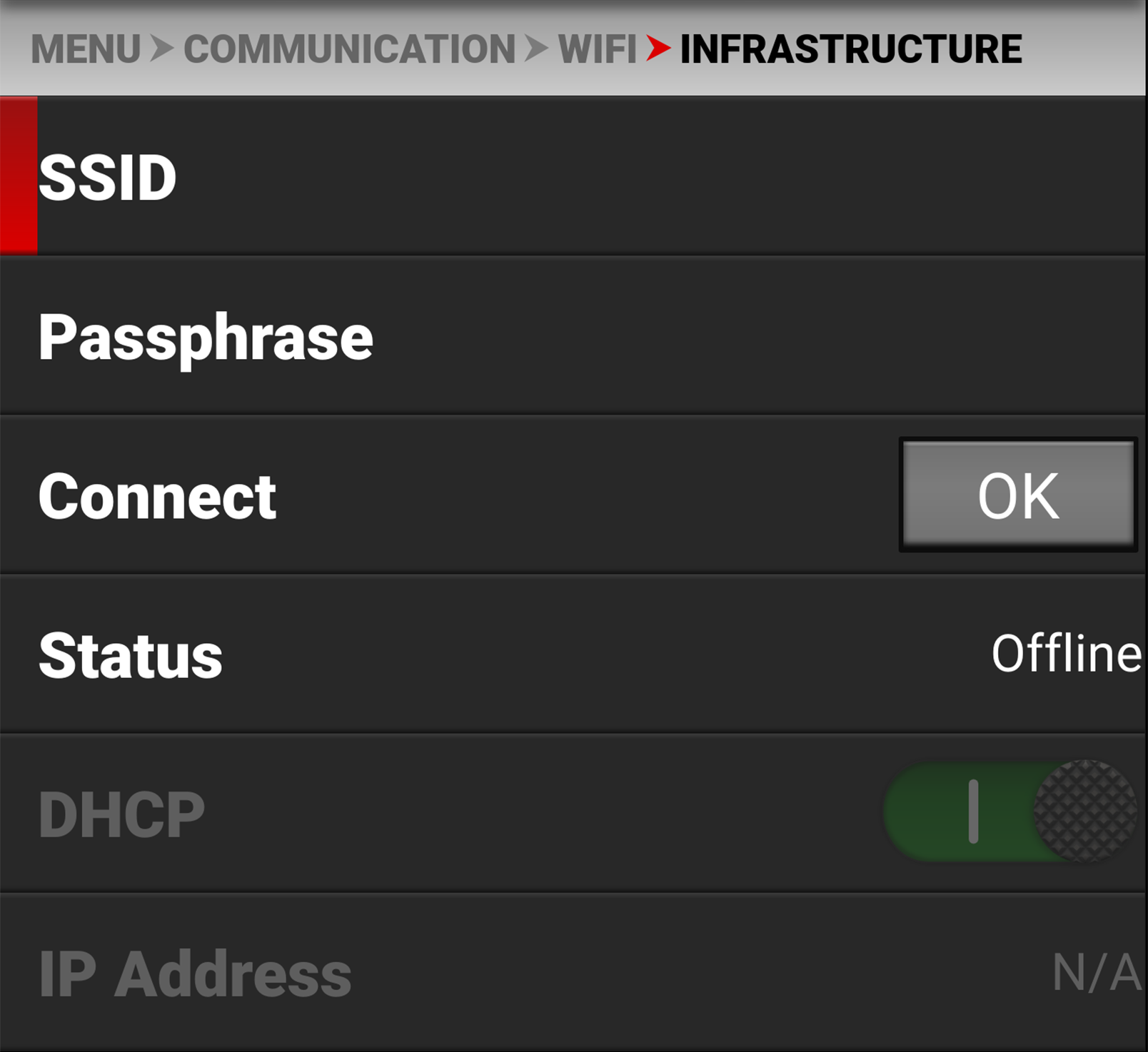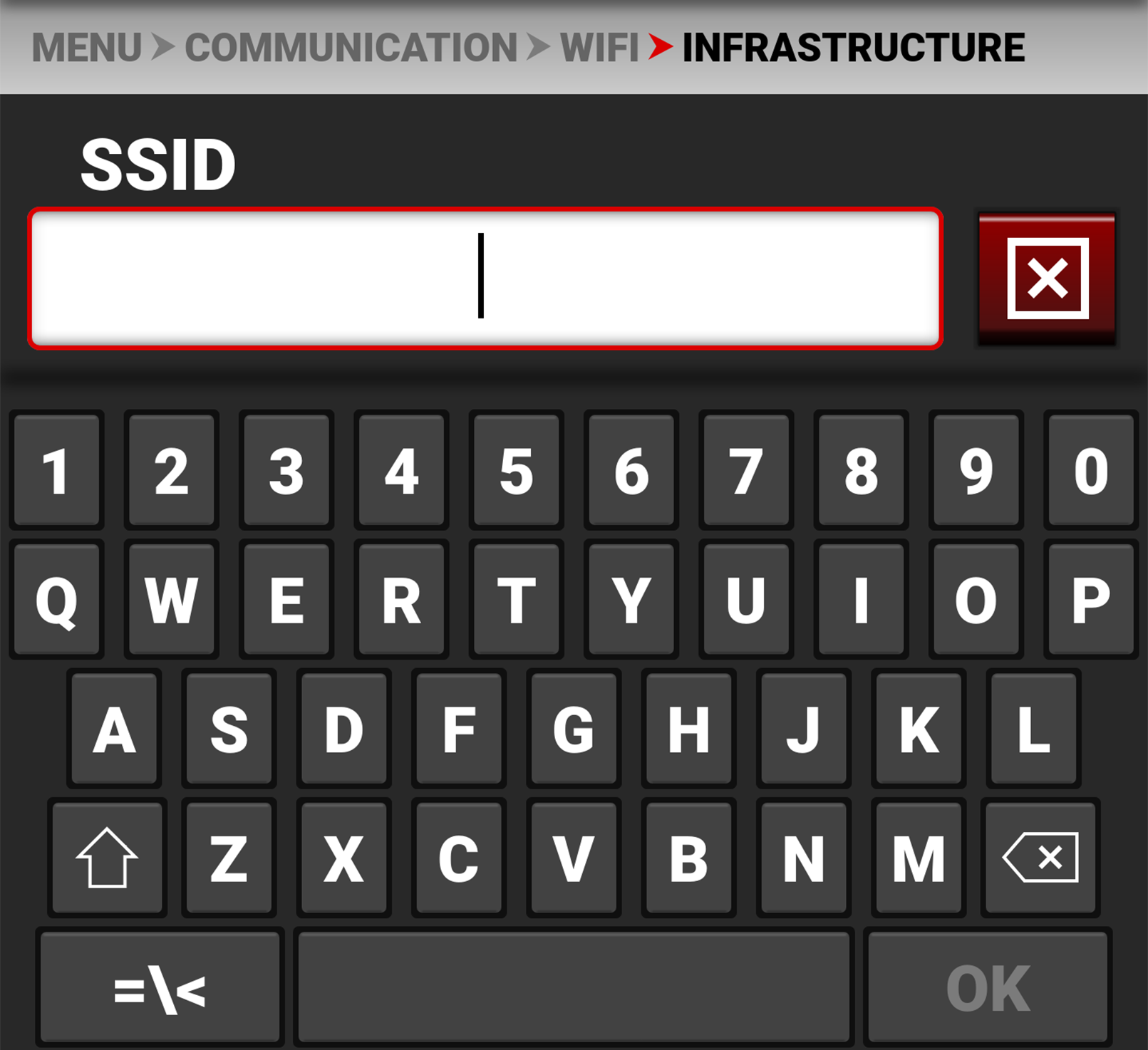 4. Enter the Passphrase (8 characters minimum).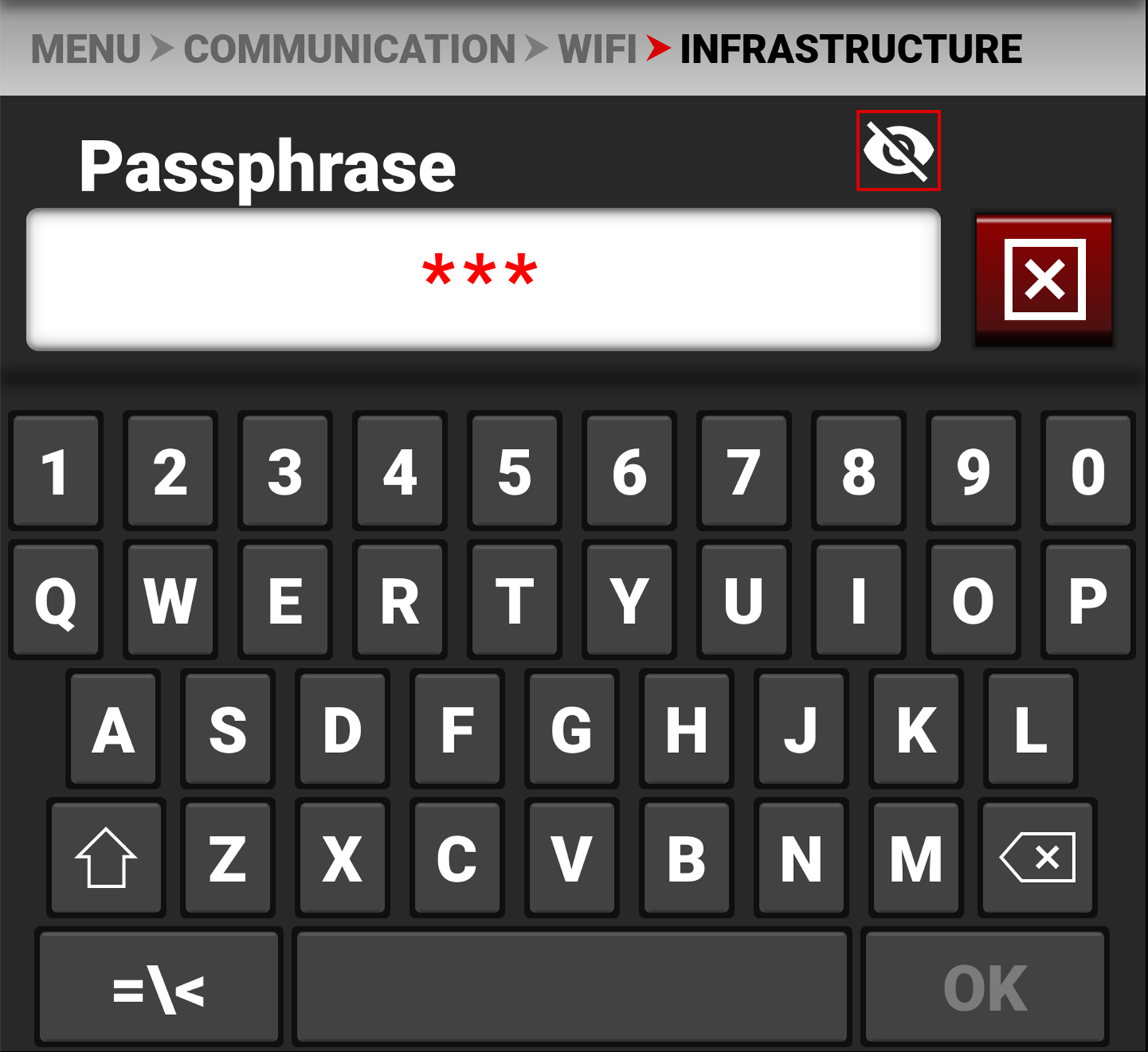 5. Tap the Connect OK button.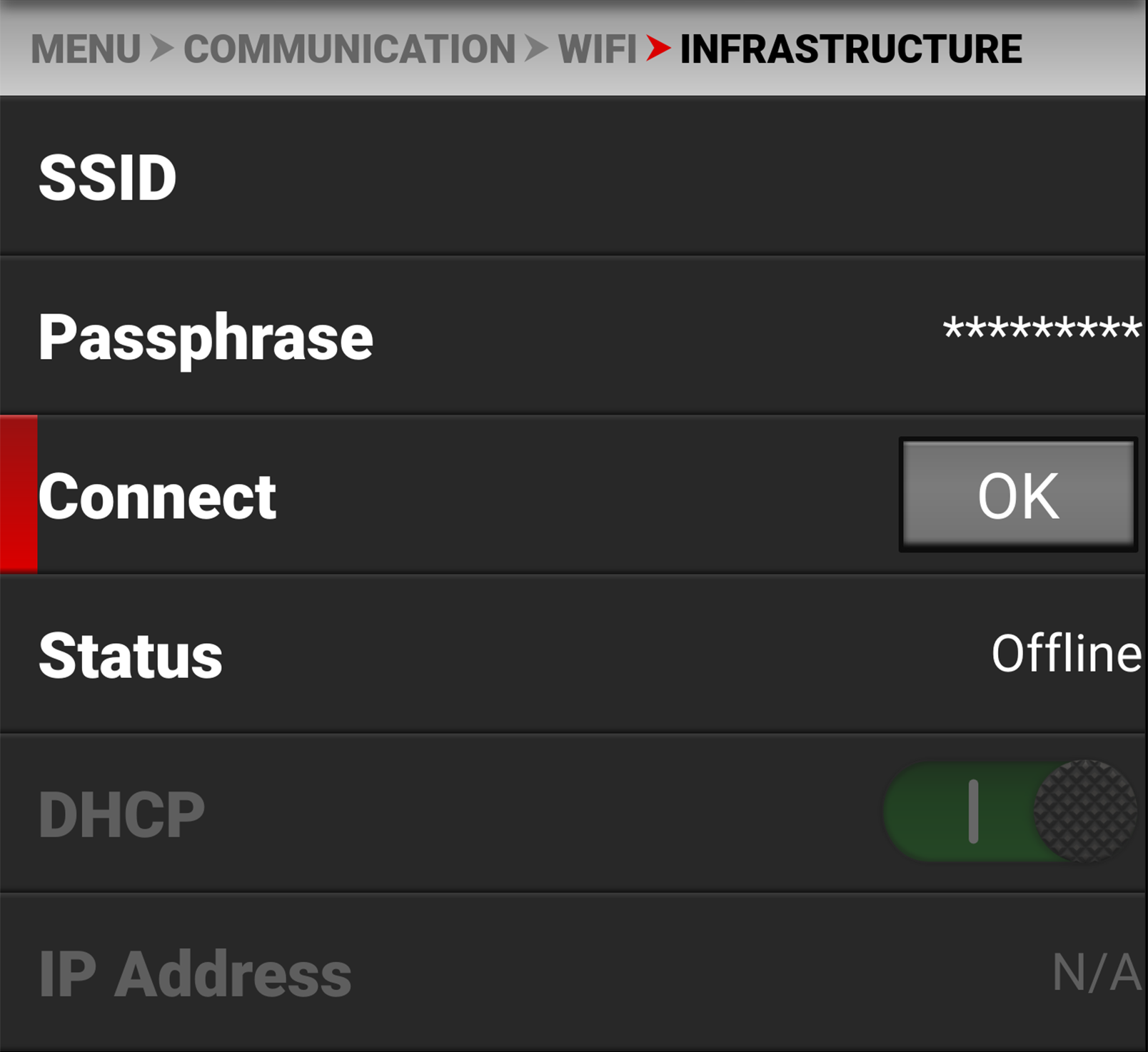 The camera connects to the WiFi infrastructure.