Purchasing direct from RED will automatically register the camera to your RED Account. If purchasing from a RED Authorized Dealer, register your camera with RED to receive full manufacturer's benefits!
The benefits of registering your camera with RED include:
Activating your camera BRAIN warranty
Receiving full access to service and technical support
Visit www.red.com/product-registration.
Log in to your RED Account via RED.com. Go to Registered Products, and follow the link in "Click here to register a new product."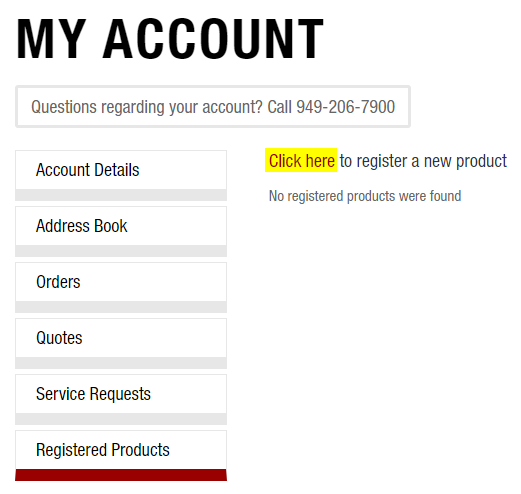 In the pop-up, please be sure to fill out all required fields. RED camera serial number formatting can be found here.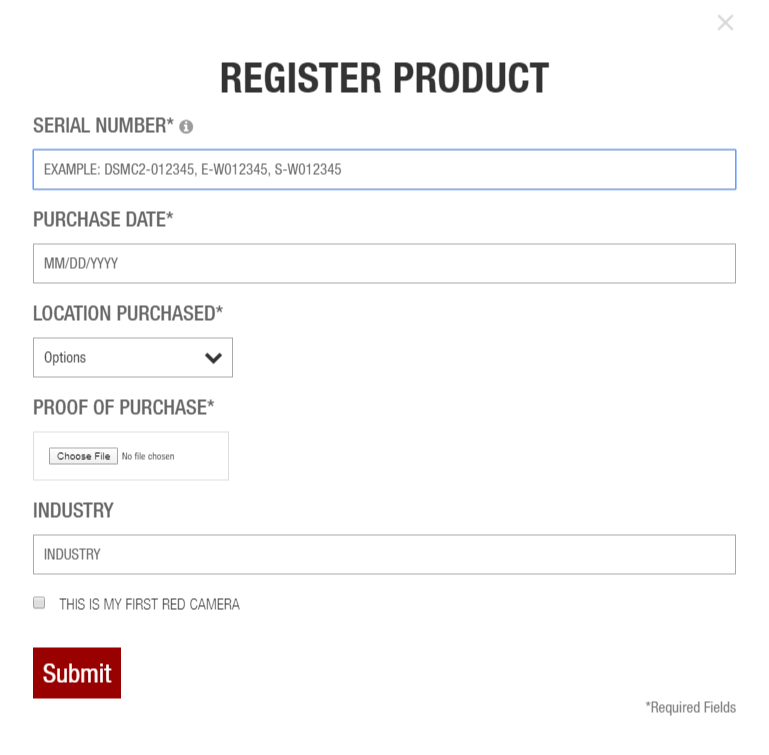 Need help? Submit a Request to speak with the Support Team.