Your Customer Number is the primary identifier for your RED account.  Follow the steps below to locate your RED Customer Number:
1. Sign in to your RED.com account by clicking Sign In / Register at the top of RED.com.

2. Fill out your Username and Password and click SIGN IN.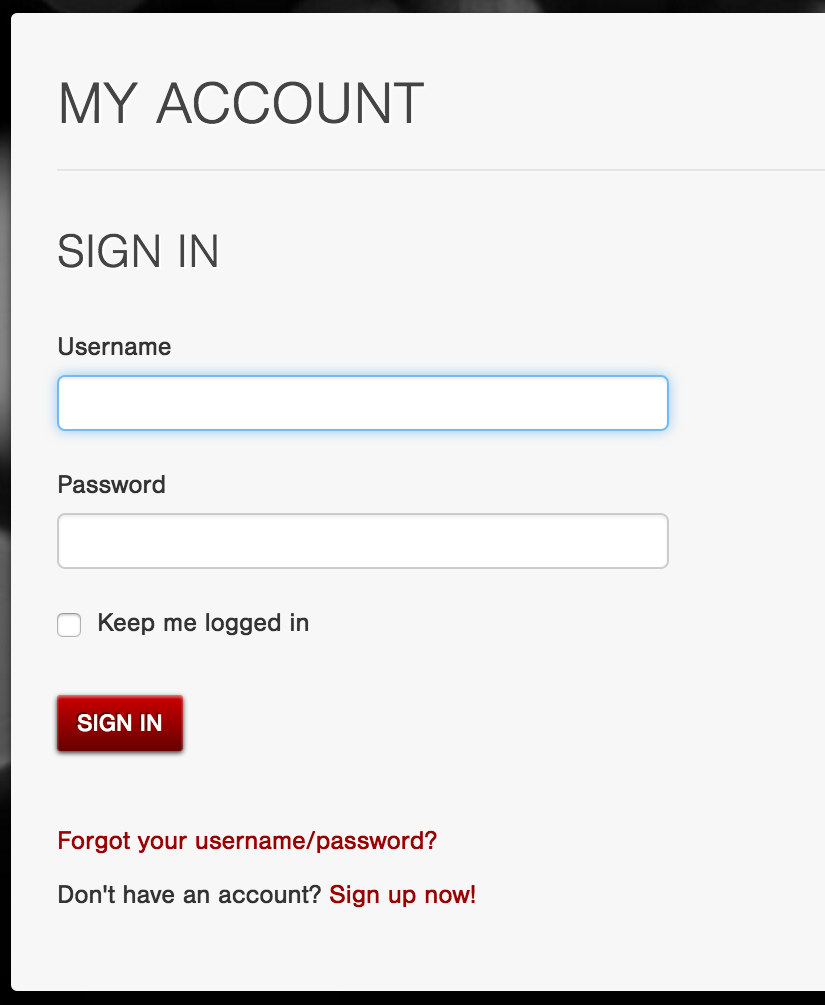 3. Your Customer Number or "Account Number" is at the top of the Account Details page / Account Summary tab.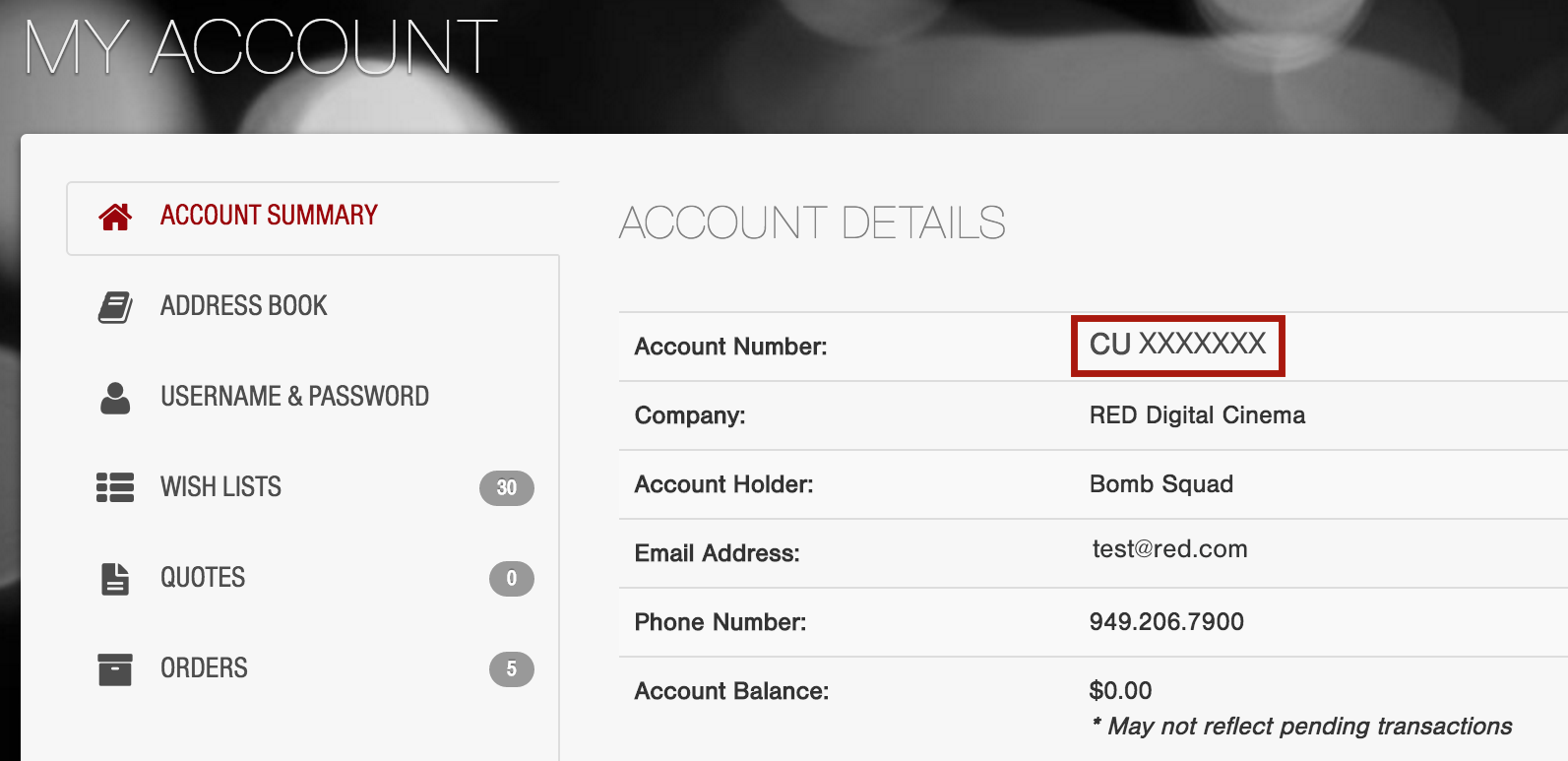 If you do not currently have a RED.com account, click CREATE ACCOUNT and follow the steps to create your account and Customer Number.