Transfer of Ownership Overview
The Transfer of Ownership program protects a new camera owner's investment if purchasing a RED® camera by means other than directly from RED*. The new owner must have an active RED account or must register with RED by creating an account before transferring ownership of a RED camera. RED transfers camera ownership to the new owner free-of-charge.
The benefits of the Transfer of Ownership program include:
Registered ownership of the product on your RED account giving you ultimate control of service and technical support
Eligibility for upgrade program opportunities associated with the product
Any available Standard/Extended Warranty transferred to new owner
DSMC2 and RANGER eligible to purchase RED Extended Warranty (if only Standard Warranty is still applied to the camera)
*DISCLAIMER: If purchasing from another party other than RED or a RED Authorized Dealer, RED recommends checking the serial number with Product Support before completing the purchase. RED is not able to service or support any camera that has been reported as stolen.
Warranty Transfers
The Standard Warranty, and any applicable Extended Warranty, is transferable to new owners.
Request a Transfer of Ownership
The new purchaser may also request to register the camera when logged in to RED.com (visit www.red.com/product-registration). Go to Registered Products, and follow the link in "Click here to register a new product."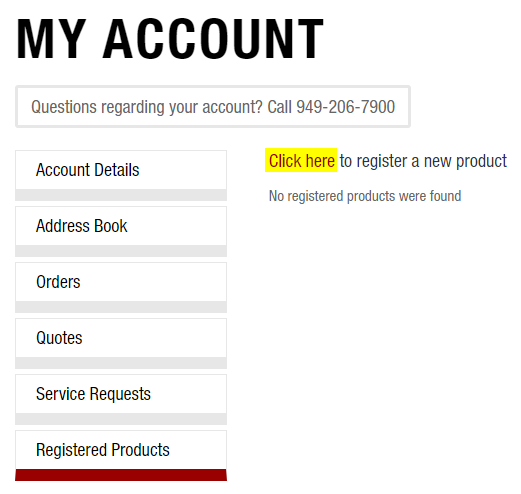 In the pop-up, please be sure to select "Private Party" when selecting a Location Purchased.